This is my entry for the My Worst Nightmare Contest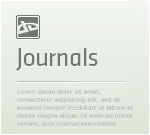 My worst nightmare contestA while ago I asked you what theme we should do for our new contest. Our new theme came from :devLupilstinskin:! Thank you for the new theme! You will receive 50 points. And thank you to everyone who helped out with the brainstorming.

My worst nightmare contest
INFO
:bulletred: Theme: My worst nightmare contest
:bulletblack: Deadline: August 1 2012
:bulletred: 1 entry per Deviant ( The piece may be submitted to DA before this contest.) So older pieces may also participate.
:bulletblack: The entry must be send in a note to :devEliseEnchanted: with the subject: my worst nightmare In this note you send me a link to the piece you want to enter.
PLEASE READ!
.... You will die in seven days. This is a tribute to The Ring (2002). For anyone who never saw it, please see it. It's about watching a videotape and getting a call from Samara who says "seven days" and then dying exactly seven days later. Samara's favorite way of killing is coming out of the TV which you see static at first so that's why there's a static TV and the well is because she lives in the well and you see her crawling out of the well.
I love horror films like Friday The 13th, Nightmare on Elm Street and Halloween. The originals of course. I also love The Ring but it's the only horror film that truly scares me and gives me nightmares. I've had many nightmares about Samara and some of them are not as clear as they were years ago but I'll try to explain the best I can.
One of them was just where I was in my mother's house I used to live in back in the 90's and my bedroom was downstairs and the living room, kitchen and other bedrooms were upstairs. I dreamed that I was in my bedroom and Samara was upstairs sitting in the living room on the couch waiting for me. I didn't go upstairs but I just know I was terrified that she was in the living room.
There was another one that I remember she was actually coming after me trying to kill me. I can't remember a whole lot but I just remember running for my life.
I know there were others where she was running after me as well. I just woke up in total fear and sweating every time.
After I saw The Ring Two in the theater, I had the worst of them that to this day, I'll never forget. All of a sudden, I heard Samara actually speaking to me in that same voice you hear her in The Ring. What she said to me is the worst of it all because it wasn't a line from the film or anything like that. It was her voice but the truly terrifying part of it was what she told me. She said "I never sleep because I'm not dead yet." I remember I was trying to wake myself up but I couldn't. I couldn't move and I was scared to death. She was saying all these other things that I couldn't understand. She was mumbling I guess. The whole time I was trying to wake up. Then the very last thing she said to me was "wake up." I woke up sweating and it was still dark outside and I couldn't go back to sleep. Not one of those things she said to me was something she actually said in the films. Yes, Aiden told Rachel that she never sleeps but for Samara to actually tell me "I never sleep because I'm not dead yet" was completely something that not only she didn't actually say in the films but it's something I will never forget for the rest of my life. It was after this nightmare that I decided to get rid of my DVDs of The Ring and Rings. I never got The Ring Two.
This January, I had another. It was very quick. I just had a second shot of a girl screaming while falling down a well. I woke up after that.
Okay, so back after The Ring Two came out, I got rid of my DVDs like I said but I love the story and some scenes I have to close my eyes when I was watching again on YouTube. So just a few months ago, I bought the DVD of The Ring again because I love the film even though it gives me nightmares. I think that only one store around where I live carrying it (I live in northern VA so many stores are capable of carrying it) maybe was a sign for me to not get it. I put on the DVD and even before the DVD menu comes on, I'm freaking out and I tried watching that easter egg that you have to scroll down to see and I remembered that it wouldn't stop which is creepy in itself so I had to turn off and eject the DVD and put it back in and play the movie. I didn't watch the whole thing since it was getting dark and I swear, that night, even though I put on a sitcom, I could not sleep until after 5 am.
I had a creepy thing happen that made me think I have to get rid of this second copy of the DVD. This sitcom I was watching had a split second static part in it like you see in The Ring. I was freaking out. These pictures from The Ring kept popping into my head. The worst was when I looked at my closet door and looked at the closet door in the mirror, and kept looking back between the two, I got so terrified to death because I thought there was a bug on the closet door in the mirror that wasn't on the real closet door!! I am not kidding!! But it turned out to be a little dust on the mirror. It scared the crap out of me!! I am not getting rid of this DVD yet though, at least not yet. I have slept much better since I didn't try watching it hardly since I bought it again but my God! I can only handle this in small doses. The whole atmosphere of this film is truly terrifying.
So the other day, I was stupid and was looking up The Ring pictures on DeviantART and saw some creepy gifs. This was in the early afternoon. That night, I fell asleep and I woke up but I was still half asleep and it sounded like someone was drawing and for a split second, I thought there was a ring on my TV like you see in the movie. I really need to stop looking at these pictures. Damn, I really got more than I bargained for when I wished for a horror film to really scare me back in 2001.
So you're probably wondering why I did this manip. It scares me so much but I love it so much. I had to do it. LOL!
Sorry this is so long but I wanted to share my experiences with this scariest film ever made. Not even The Exorcist is this scary. Not even Ringu which is the Japanese original, is this scary.
I thank everyone for the comments and faves!

Credits:


Link not available